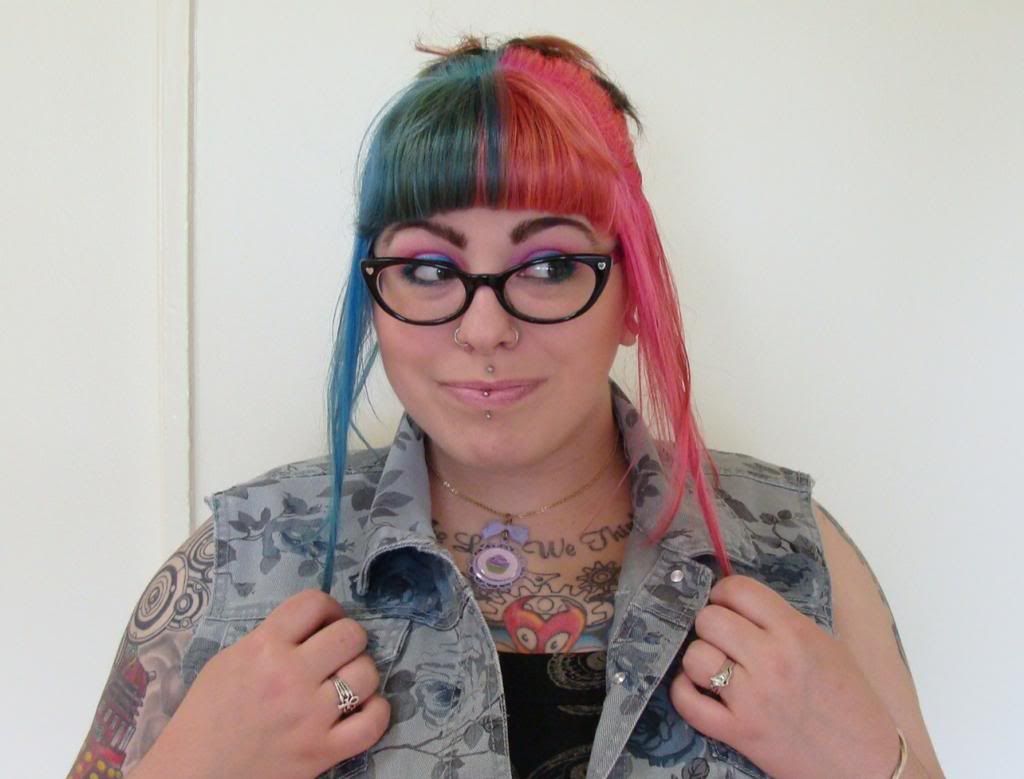 I noticed that a few lovely ladies that I follow were answering questions from a recent
Cosmo article
on their blogs and I decided it might be nice if I posted mine as well. It seems that Claire from
A Monkey Fatshionista
came up with the idea!
Here
is Elena from
Frivolous Mrs. D
's post and
here
is the post from Becky of
Does My Blog Make Me Look Fat?
and here's a sampling of my answers!
Do you think in your case your weight is partly or entirely genetic?
Not really. My body shape probably is, though. Even when I was at 140lbs, I was still a size 8/10 because of my large bust and hips. I'll never be small no matter what my weight is and I'm 100% alright with that.
Do you consider yourself healthy? Have there been instances where people have assumed you are unhealthy?
I'm not super healthy. I eat fast food more than I'd like, but it's almost been a whole year since I quit smoking and I exercise. I'm sure that people assume I'm unhealthy, especially when I'm getting my vitals done by the corpsmen at medical. My heart rate is always around 100 bpm and though my blood pressure is normal, I'm sure it's on the higher side of normal. Those things have everything to do with my severe anxiety and not much to do with my body.
How do you think retailers can improve clothes for plus-size people?
Cutting costs would be awesome. There's no reason that a dress for "straight sizes" is $10, and the same one in the plus section is $50. I can
kind of
understand our bras being more expensive because of support, but I still think that I should be able to find a cute bra, my size, that holds up for more than one wear for $30 or less. More options when it comes to styles, actually stocking plus sizes in brick and mortar stores, on-trend clothing, less tigers (come on, really?)... I could go on all day. Oh! And using actual fat people as models.
You can find the rest of my answers on
Kitsch Cait
.

♥ Kitsch Cait ♥ Facebook ♥ Bloglovin' ♥ Twitter ♥ Instagram ♥ Pinterest ♥ Tumblr ♥